Nightlife | Ballena Limo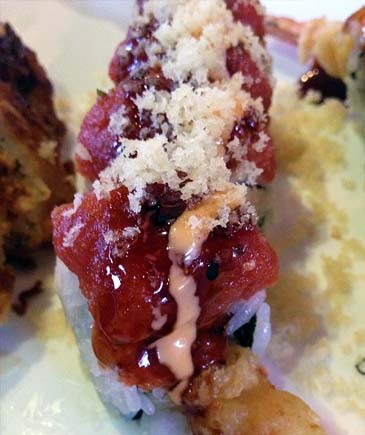 ---
Dana Kai
949-489-8168
24050 Camino Del Avion, Dana Point, CA 92629
---
Dana Kai Japanese Cuisine really offers up a spectacular dining experience for our San Diego Limos customers in Ballena. This is much more than just a sushi bar, with a bit of a family restaurant type of vibe, which is unusual in Japanese establishments. They've got all your favorites here in terms of the food, but they offer up a totally unique ambiance, which we appreciate. It's always nice to shake up the expected. The spicy tuna roll is one of the greatest things there is, generously sized and oh-so-spicy! There are a ton of rolls to choose from here, including wow hand rolls, tiger rolls, and OC rolls, all of which are just packed with yummy fresh ingredients. They have TVs here to catch the game or watch the headlines, and while they don't have a full bar they do offer beer and wine. There's lots of room for groups here and it's very friendly for all ages, making it especially appropriate for San Diego Limos trips that aren't 21+. The Japanese burrito is another one of our favorites, made with shrimp tempura, spicy tuna, and crab, all wrapped up in yummy soy paper!
---
Brio Tuscany Grille
949-443-1476
24050 Camino Del Avion, Dana Point, CA 92629
---
When an Italian craving hits our San Diego Limos customers in the Ballena area, we never hesitate to send them to Brio Tuscany Grille. Lots of fresh and yummy options here! Let's launch right into them, shall we? The salmone al vino bianco has gotten our attention recently, and we can't say enough about their crab and lobster bisque! Their five-course meals are really the best way to experience this establishment and all the exciting specials that they have to offer. Their holiday brunches, Easter for example, are always really wonderful and well worth the price. Their omelets are freshly made to order and they're the fluffiest and best that you'll ever have in this area. They've got wonderful fix prixe and nice pricing, and it's true that the coffee is charged separately, but again, worth it! If you're ordering catering for your big events, you'll be really impressed with their presentation. Their panini trays are wonderful and they've got delicious salads that are just perfect to pair with that. If dining in, you'll enjoy the outdoor seating, the full bar, the TVs, and the wi-fi.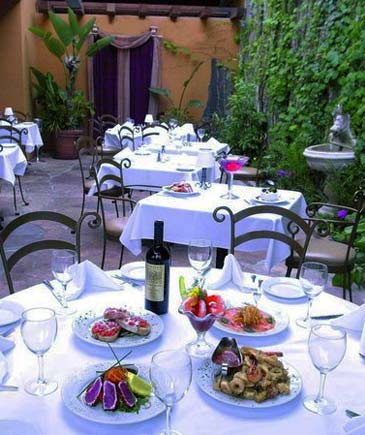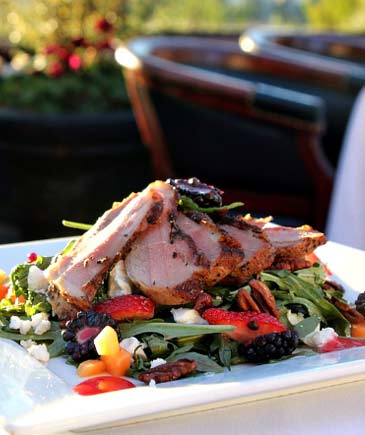 ---
Savannah Chop House
949-493-7107
32441 Golden Lantern, Laguna Niguel, CA 92677
---
This one's a clear favorite of our San Diego Limos customers in the Ballena area! We've had the pleasure of visiting it ourselves recently and we were beyond impressed! This is a pricey steakhouse and lounge, but as with the previous place, we feel that the costs are absolutely warranted and you do in fact get every bit of what you pay for here. There's a beautiful bar here with a gorgeous fireplace and TVs for the sports- and headline-watchers! The day boat scallops brulee is one of the most amazing things you will find on the menu, and how about those Dungeness crab cakes! Oh, my! Their cocktails are absolutely delicious and indulgent, and they've got skinny versions if you're watching that waistline! The prosciutto wrapped prawns are delectable and you'll be hooked on the fried chicken breast over wilted spinach! The lobster bisque will really please your tastebuds and so will the beef wellington. We could just go on and on! Thursdays, Saturdays, and Sundays are the best nights to come in and enjoy yourself. Great outdoor seating too!