Nightlife | Barrett Junction Limo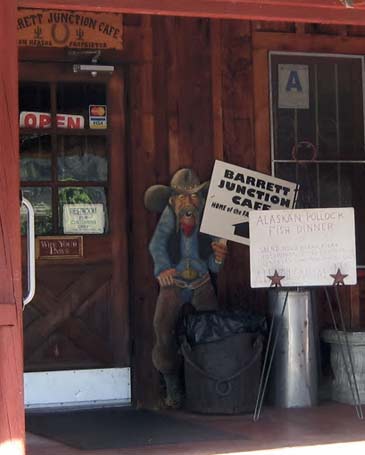 ---
Barrett Junction Cafe
619-468-3416
1020 Barrett Lake Rd, Dulzura, CA 91917
---
Barrett Junction Cafe & Mercantile is a great American restaurant that offers up some sensational breakfast and brunch options for our San Diego Limos customers in the Barrett Junction area. They've got a whole lot of barbecue favorites here that we really think you will enjoy, including ribs that are so tender and meaty that they just fall right off the bone. They've got wonderful baked beans too that make the perfect side no matter what you've ordered for your main dish. The banquet hall is absolutely ideal for your larger San Diego Limos groups, and there's even a generously sized outdoor patio too! Their fish fry is a great time to come in and you'll definitely want a hearty helping of their hush puppies alongside that yummy fried fish! We're just in love with the homey dive type atmosphere that you find here, and the fact that there's even a full bar at your fingertips just makes it even more ideal. Note that they've even got televisions for the sports lovers, and they do accept credit cards! There's not a single negative thing that we can find to tell you about this place. Highly recommended!
---
Brody's Burgers & Beer
619-303-5231
12930 Campo Rd, Jamul, CA 91935
---
Brody's Burgers & Beer... they had us at "burgers and beer!" We're just in love with this place and we think that our San Diego Limos customers will be too. We love the fact that they separate the dining area and the bar area, and they've even got a nice section with games and a projection TV for the big games that you simply cannot miss. In terms of the food, the best things here are the classic sports bar favorites. They're not reinventing the wheel but they're offering up some truly great bar fare, including double cheeseburgers that are just too irresistible! They're more than happy to customize your burger in any possible way that you can dream up, and that's something that we definitely appreciate as major burger lovers. No pre-pressed patties here, these are all hand-formed and oh-so-good. There are tons of options for toppings and they've even got some amazing desserts here including funnel cake and ice cream! As the name suggests, this isn't a full bar but a great place for beer. The sweet potato tots are delish on the side.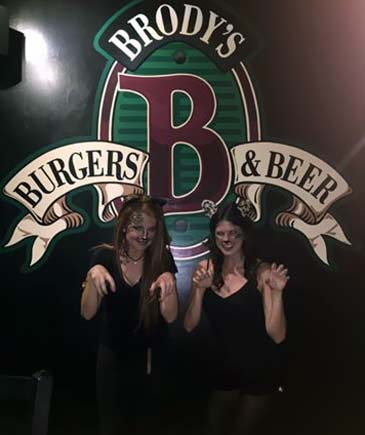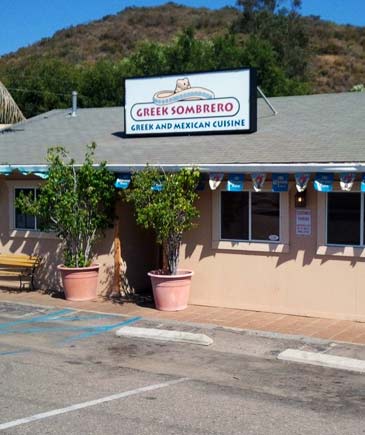 ---
Greek Sombrero
619-669-1979
12891 Hwy 94, Spring Valley, CA 91978
---
Anytime that the San Diego Limos staff hears about the combination of Greek and Mexican food, we simply have to go out and try it! We fell in love with this place pretty quickly. It's a cool dive bar type of atmosphere, dim and laid back, and they really know how to make you feel at home with great service and friendly staff. In terms of the food, the gyro tacos are where we'd begin if you're new to this delectable type of fusion! The dolmades are very highly recommended by all of our Barrett Junction area partygoers. The garlic carrots are another favorite. Everybody, of course, loves the chips and salsa! You'll certainly want to dig into one of their tasty carne asada burritos, and the rice and beans are just amazing too. Oh, we could just continue singing the praises of this fine establishment all day long! For dessert, don't miss the deep fried ice cream. It's an old fashioned tradition here and it's about time that you join the ranks of those who love it! Excellent service, a very pleasant atmosphere, TVs for the sports lovers, and even a full bar. Enough said!