Nightlife | Bonita Limo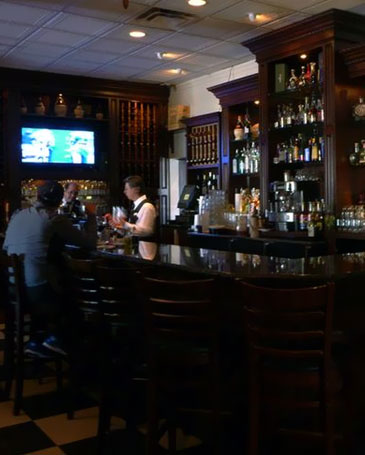 ---
Romesco
619-475-8627
4346 Bonita Rd, Bonita, CA 91902
---
Romesco Mexiterranean Bistro is such an enticing combination of Mexican and Mediterranean food in delectable Spanish tapas style! San Diego Limos partygoers have named this as their top pick for the Bonita area and we think you'll be very pleased if you choose it for your outing with us too! The ambiance is crisp, clean, and modern, with a checkerboard floor and a lovely dark wood bar to sit at. The menu is filled with so many delectable items, with our favorites being the ahi tuna tostada appetizer, the Oaxacan tamales, the paella, and the carne asada torta. The slow-cooked beef short ribs always makes a good choice. The duck breast and roasted fig risotto will absolutely blow your mind and impress your guests! And let's not overlook the fonduta con chorizo. The drinks are absolutely mouth watering here, including the juicy tamarind martini and the cool cucumber martini too. The best time to come in is dinner. They offer outdoor seating and they've even got TVs in case you don't want to miss the game! Note that they do close down between lunch and dinner.
---
TJ Oyster Bar
619-267-4577
4246 Bonita Rd, Bonita, CA 91902
---
Seafood lovers that travel with San Diego Limos in and around the Bonita area know that they can always rely on TJ Oyster Bar for an exceptional meal any day of the week. They offer many Mexican favorites here too that you simply will not be able to resist! The smoked marlin tostada has always been our top choice here, and we go wild for their ceviche as well as their fish tacos! There are options here for the ceviche lovers too, including shrimp ceviche and fish ceviche. Even pulpo! Yum. The seven seas soup is a very nice way to start things off and it also makes a delightful meal. And let's not forget to mention that they've even got stingray tacos and chipotle shrimp! Oh, my! There's not a full bar here, unfortunately, but they do serve a nice selection of beer and wine that will go very well with your meal. There's a lovely outdoor seating area where you can enjoy watching the day turn to dusk and then watch the stars come out. No distractions here in the form of TVs or wi-fi! The final thing that we must mention is how friendly the servers are here and how much they make you feel at home.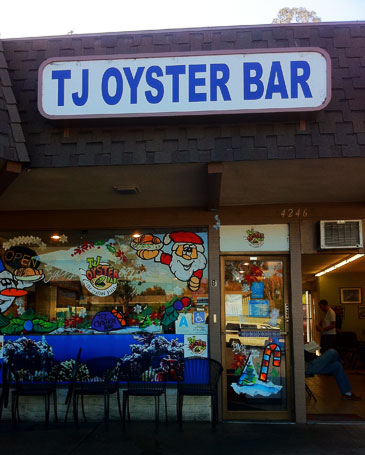 ---
Murrieta's
619-479-8024
5170 Bonita Rd, Bonita, CA 91902
---
If there's one thing we can say about the Bonita area, it's that it's inundated with an amazing number of Mexican restaurants! And Murrieta's Mexican Restaurant is another one of them. This is a lovely casual place to enjoy lunch or dinner with your San Diego Limos friends. We've got a whole lot of recommendations for you here! First up is the chili verde tostada, so crisp and delicious. They've got chicken mole enchiladas that are just packed with flavor. There are even lobster burritos here, and that's a nice way to celebrate something special with something unique! The tacos and burritos, albeit simple, are just purely good and very highly recommended. In terms of the drinks, the margaritas are the must-have of course, and they are juicy and delicious as well they should be! Having said that, there's a full bar here, so you won't be limited to just the margaritas by any means. There are televisions here in case you'd like to watch some sports or keep up with the day's headlines. If outdoor seating is what you're in the mood for, they've got it for you, and it's great.