Nightlife | Borrego Springs Limo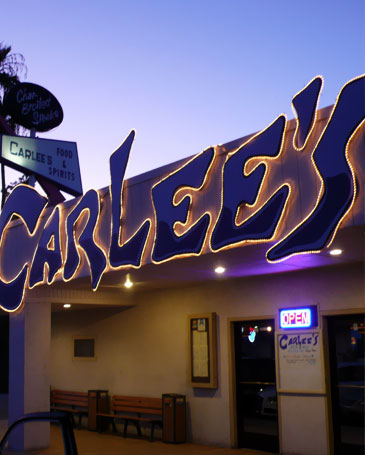 ---
Carlee's Bar & Grill
760-767-3262
660 Palm Canyon Dr, Borrego Springs, CA 92004
---
We're big fans of Carlee's Bar & Grill for our San Diego Limos customers in the Borrego Springs area because it's a little more bar than restaurant and they really deliver a fun and friendly experience for our partygoers. They've got lots of great bar fare to choose from here, including really yummy and generously sized salads, spicy and creamy jalapeno poppers, refreshing seafood gazpacho that is just perfectly chilled and so flavorful, steak bites that are always a good snack, pizza that's great for sharing with your party bus group, steak sandwiches that will really fill you up if you're there for lunch, and so much more. There's a lot to keep you busy here too, including a nice pool table and a well-stocked juke box, and there's even a big screen TV in case you want to watch the game or whatever the big event of the day is. They've got happy hour prices that will keep a smile on your face and there's even live music on certain days for your entertainment. The only downsides are that some extra charges here for splitting things, for taking leftovers to go, and for splitting the bill.
---
Assaggio
760-767-3388
1816 Palm Canyon Dr, Borrego Springs, CA 92004
---
If Italian food has got your heart and you're traveling in the Borrego Springs area with San Diego Limos, be sure to tell your chauffeur to go to Assaggio Ristorante Italiano. They've got some of the best food in town and even a full bar for your complete enjoyment. The prices are moderate and there's just so much to enjoy here. The bread is so fresh and flavorful, you could just fill up on that alone! The meat lasagne will tantalize you to no end. The clam scampi is one of our favorite things, just so delicious with a nice squeeze of lemon. The chicken fettuccine is really irresistible and we're also big fans of the vegetable linguine. If you're a sports fan and you don't want to miss that big game between your favorite two teams, then you'll be happy to know that they've got television here just for you. There's no outdoor seating but you won't miss that much as the interior is so beautiful and welcoming. The full bar is toward the back and you will really enjoy sitting there and watching the planes fly in and take off at the airport. There's more than enough room for your biggest party bus groups here.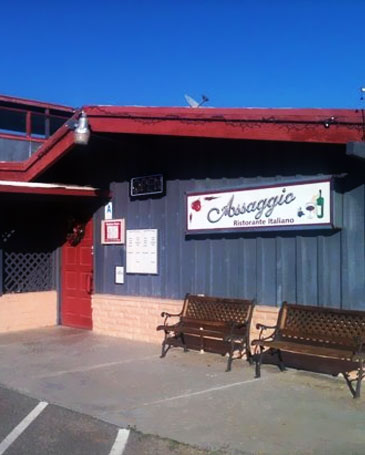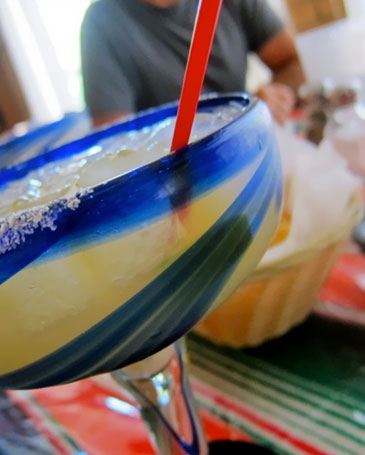 ---
Carmelita's
760-767-5666
575 Palm Canyon Dr, Borrego Springs, CA 92004
---
For some truly delectable Mexican food in the Borrego Springs area when you're with San Diego Limos, head straight to Carmelita's Mexican Grill & Cantina. This is really a spacious place with a lot of natural light streaming through the windows and creating a gorgeous ambiance. Having said that, it is in fact located in a mall! But overlook that. Don't judge this book by its cover. It's beautiful and pleasant and it even gives you a chance to do a little double duty with some shopping with your group! The fresh warm chips that are served with delectable homemade salsa are really a nice touch. The guacamole is a must-have too, don't skip that! The shrimp tacos are one of our top choices for an entree and we also love the shrimp enchiladas. The carne asada is also just ideal and you'll go wild over the flavor and texture. There are televisions there in case you'd like to catch some sports and you will also enjoy the full bar! They really know how to mix up a mean cocktail here and you'll be very impressed with that. More than enough room for groups, very pleasant atmosphere, and some of the friendliest servers around.