Nightlife | Alpine Limo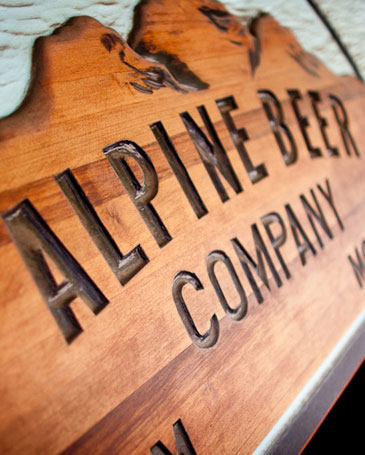 ---
Alpine Beer Company
619-445-2337
2351 Alpine Blvd, Alpine, CA 91901
---
What we love about Alpine Beer Company is that it doesn't feel like a brewery. That cold ambiance is totally replaced by a neighborhood bar vibe and the most wonderful service around. They even have wonderful food! It really is an all-around excellent experience for our San Diego Limos customers in the Alpine area. As far as the beer goes, we'd recommend any one of them to you, but the best way to figure out what you like is to order their six tasters for ten bucks! You can't beat that price and it's perfect for sharing too! The Captain Stout is a particular favorite of ours, followed by the Irish Red, and then a very close third is the cutely-named Pure Hoppiness. The Willy Vanilly is a great ale to try too! As far as the food goes, we love all the barbecue choices here and the fries. The fried green beans really made a big impression on us too. Lunch is the best time to come in and you can even catch the game on TV while you're there. No wi-fi though, which we don't mind. Less of a distraction! There is in fact an outdoor seating area that you beer lovers will certainly enjoy!
---
Ahi Sushi & Grill
619-659-1633
1347 Tavern Rd, Alpine, CA 91901
---
One thing that our San Diego Limos customers can never resist is a huge and delicious order of fresh sushi and sashimi! And that's to be had easily at Ahi Sushi & Grill! The Alpine area certainly has a gem in this amazing place. It's very beautiful with dim ambiance and warm and friendly service. If you were familiar with Simon from Panda Machi, you'll be happy to know that he opened this place up and has brought his special flavor along with him! What are the best options here? Well, they have very affordable sushi lunch specials that don't involve too much thinking, but if you like to pick and choose from the specialty rolls instead, we suggest the Las Vegas roll! They also have some Chinese food options here but they are not the most authentic and are rather the Americanized versions that you're all too familiar with. We'd stick with the sushi! You'll find that there are televisions here so you can watch some sports or the day's headlines, and there's also a very nice outdoor seating area. More than enough room for large groups makes this one a San Diego Limos favorite.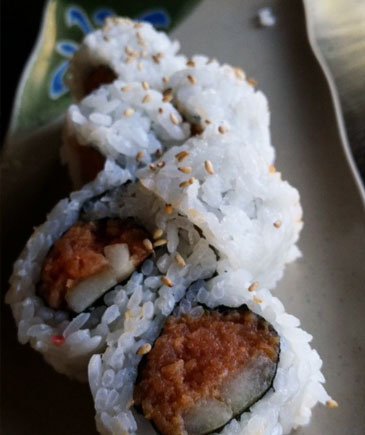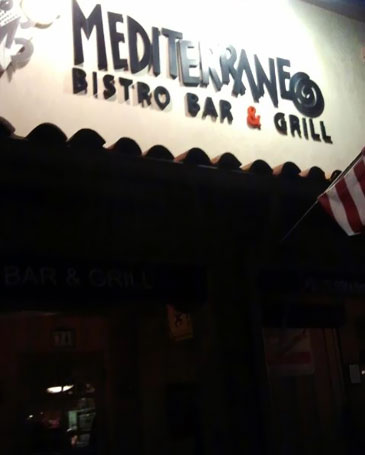 ---
Mediterraneo
619-445-9902
1347 Tavern Rd # 34, Alpine, CA 91901
---
If you're on the road with San Diego Limos in the Alpine area and a craving for Mediterranean food hits, you simply must point your chauffeur to Mediterraneo. This place really has a lot of unique options that we think you'll be beyond satisfied with. The med wrap is one of our top choices on the menu, just packed with tasty goodness. The garlic fries are just unbelievable too. You could almost order those as an entree, they're so good! The brick oven pies are quite impressive and they've got a lot of options too. Try the shrimp with portobello mushrooms and sun dried tomatoes... now that's a mix of toppings that no one can resist! The bar area is wonderful with very friendly bartenders who really know how to mix up a mean drink for you. And it really is a full bar, not just beer and wine, so you're set for anything that you might have a liquid craving for. The trendy ambiance is yet another plus and we think you'll enjoy both their indoor and outdoor seating areas, both of which are generously sized and able to accommodate groups. This place is just superb on all counts and very highly recommended to our groups.